I recently called RFC to remove an underground fuel oil tank. They responded right away and emailed me an estimate in a few days. The estimate included a good price as well as other possible cost contingencies. The tank was in a tight spot with a lot of shrubbery on top. I was more than pleased with the job they did! Only 1 or 2 shrubs were gone and the hole was filled perfectly and very neatly. I would absolutely recommend RFC any time.
Just wanted to thank Barbara and the RFC Excavating team for the great job of removing my oil tank. Care was taken to be sure no leaks when removing old tank and clean up was professional. The property was returned to its original state ready for planting, so I don't have a lot to do. Thanks again.
I hired RFC Excavating to remove my 550 gallon oil tank from my yard. Upon their arrival, they were very well equipped to remove my tank. Everything went off without a hitch. I would highly recommend RFC. The workers were so pleasant.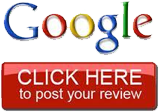 When we were installing our drainage system, we needed a lot of area excavated. RFC came in and did the job neat and clean, left it looking as it was before, no hassle. I would not hestitate to call them in the future with any projects.
Had a large tree fall and needed stump removed, the owner came gave price, I agreed. The next day it was gone, left the job site the way he found it, would use again, prices are fair.
As a local plumber, there are many times when I need a good excavator to get into sites I couldn't reach otherwise. RFC gets it done fast, easy, and exactly as promised. Will use again.